GIVE UP ON CAFFEINE WITHOUT GIVING UP ON COFFEE!
Organic Caffeine Free Cassia Tora Coffee 100gms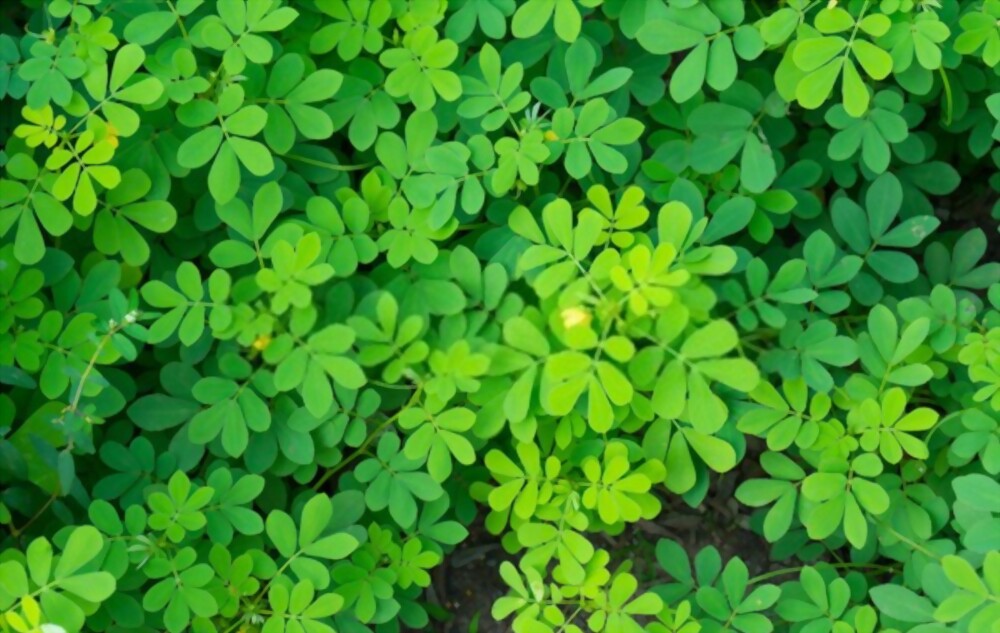 Foraged from the wild
Commonly known as Tarota or Takla locally in Maharashtra, this is a plant that grows wildly on farm and forest boundaries across peninsular India.
Our Cassia Tora seeds arrive from the Vidharbha region of Maharashtra.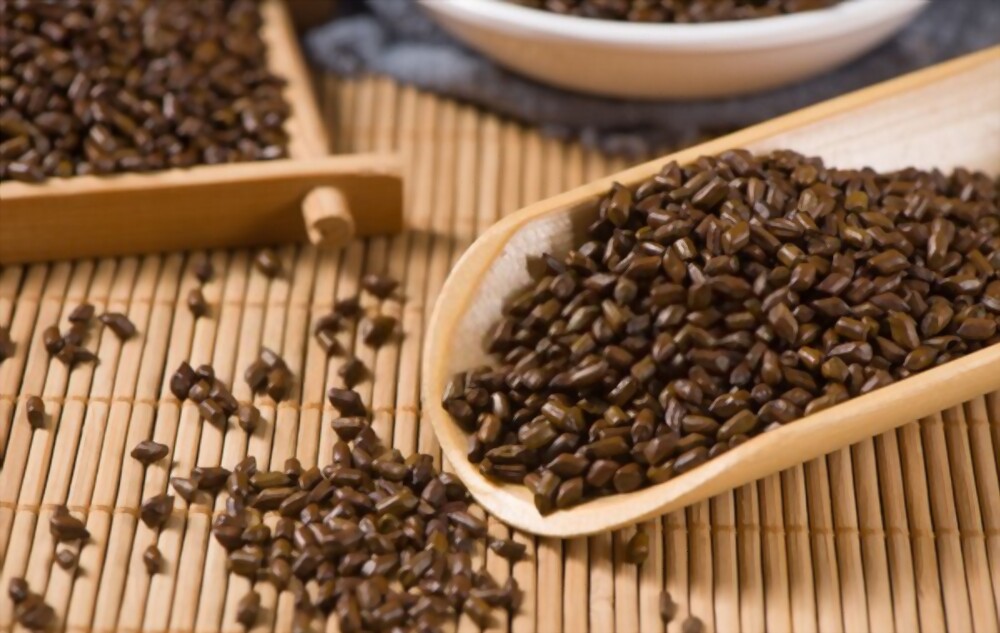 Cassia Seeds Pan-roasted to perfection
Carefully foraged and selected cassia tora beans, dried and pan-roasted to perfection. This intricate process adds the rich flavour and aroma to the final product.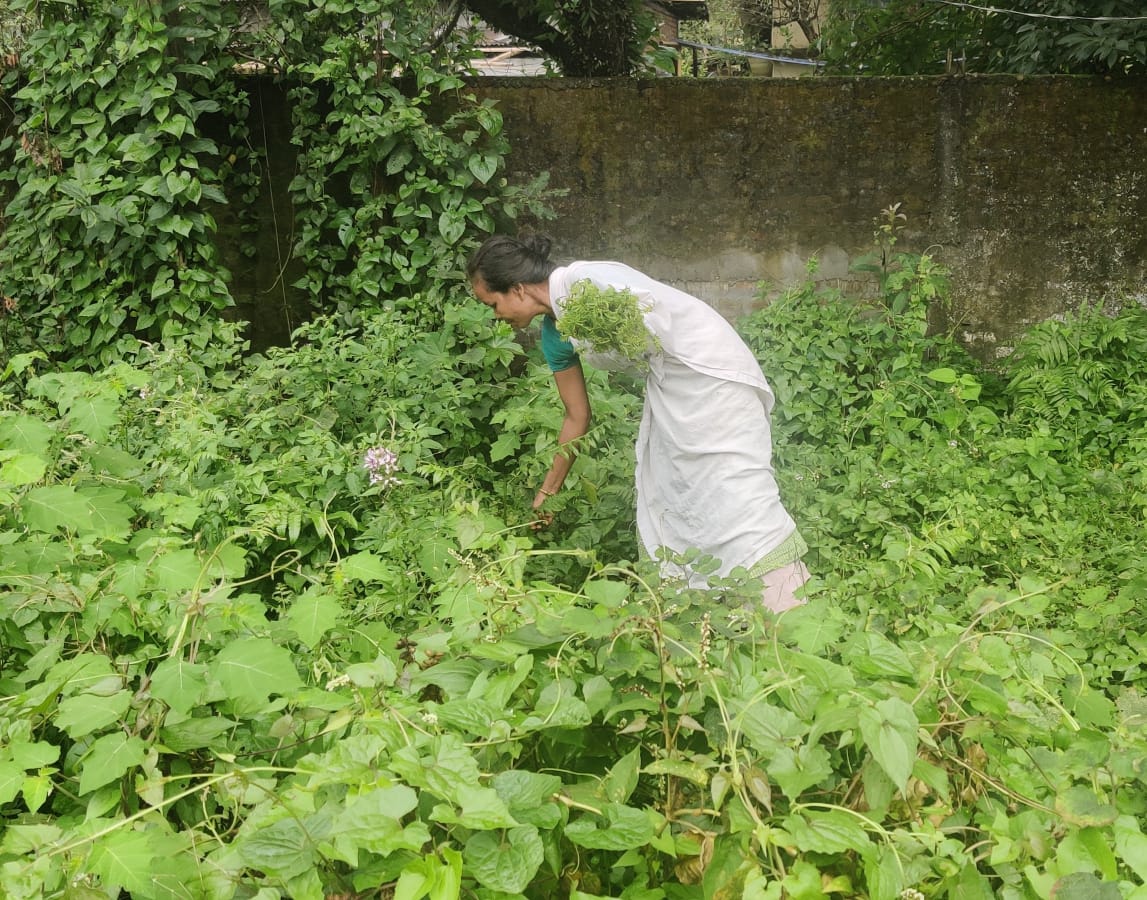 Straight from the Wild to Your Coffee Table
Tarota has been an integral part of the women farmers in the Vidharbha region. After their work on the farms has been done for the day, these women wander through farm lands and forest boundaries, chatting and joyfully singing cultural and religious songs while they forage cassia tora seeds.
These seeds are then collated and hand processed before they reach us - Rich in flavour, aroma and nutrition.
HOW THE MONKS BOUFFE CASSIA TORA COFFEE REACHES YOU!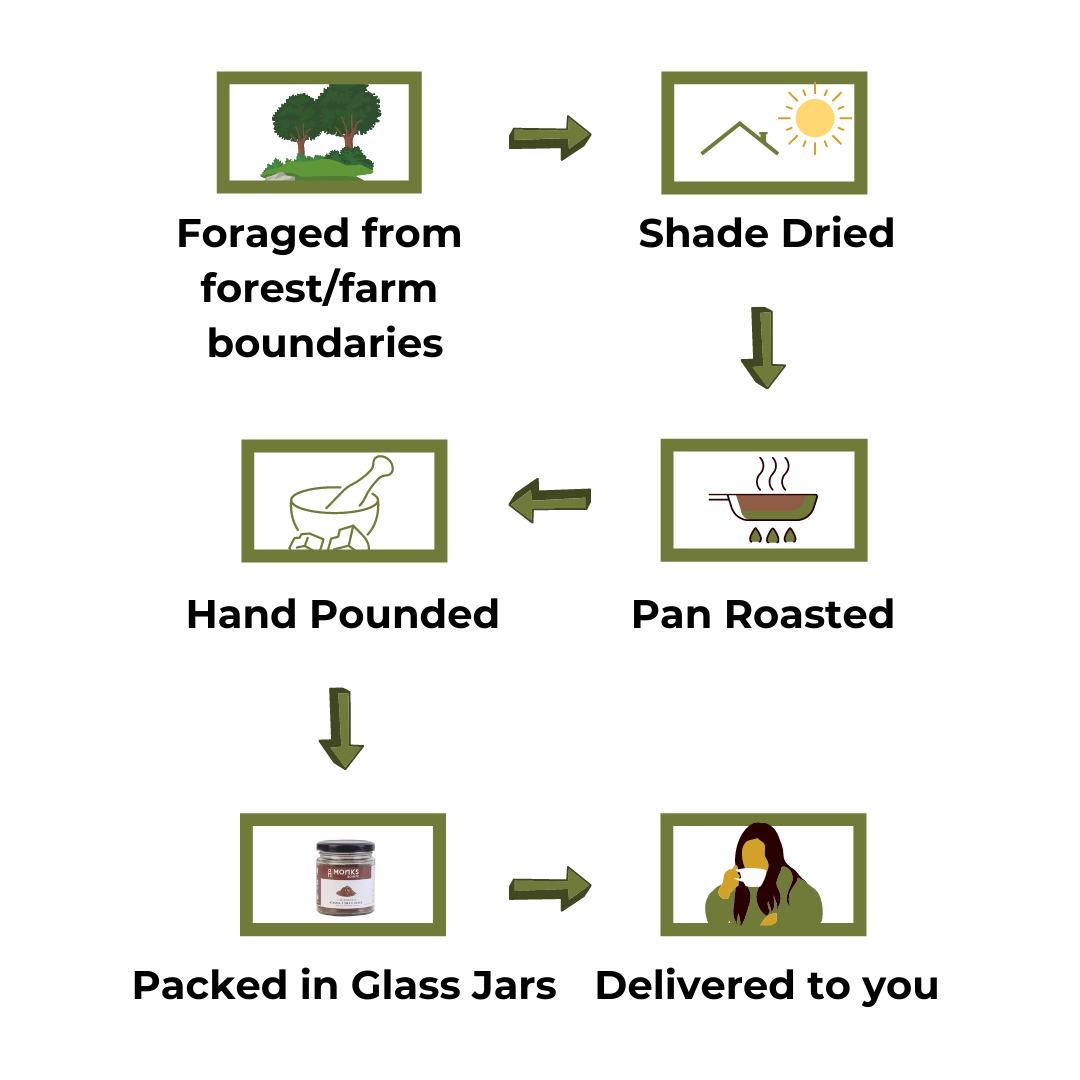 WHAT PEOPLE ARE SAYING
"I really dislike decaf so have been trying naturally caffeine free "coffee". Not bad at all! You can trick yourself with this one as well. Has a bunch of benefits too apparently but drink in moderation! Was delivered absolutely fresh, and in a glass jar which I always prefer"
-Autumn (Amazon Customer)
Frequently asked questions
Does it taste like coffee?
Here is what a customer who tried it had to say :
"It tastes like coffee 98%..like a faint not so strong coffee but I like it's caffeine free... actually I like it...but some of it remains undissolved in the bottom so strain it before drinking...... enjoy.... must try it..it's also cheaper than decaff coffee" - Isprah
You might also like
Organic Jaggery Powder - Traditionally Hand Processed
Organic Jaggery Powder - Traditionally Hand Processed
Liquid Date Palm Jaggery - 200g
Sold out