Move closer to transitioning your land into a holistic Regenerative Farm
Our Farm observation visit is the stepping stone to understanding your land parcel for creating a holistic Regenerative farming system for a lifetime.
Note: Transport, meals & accommodation charges extra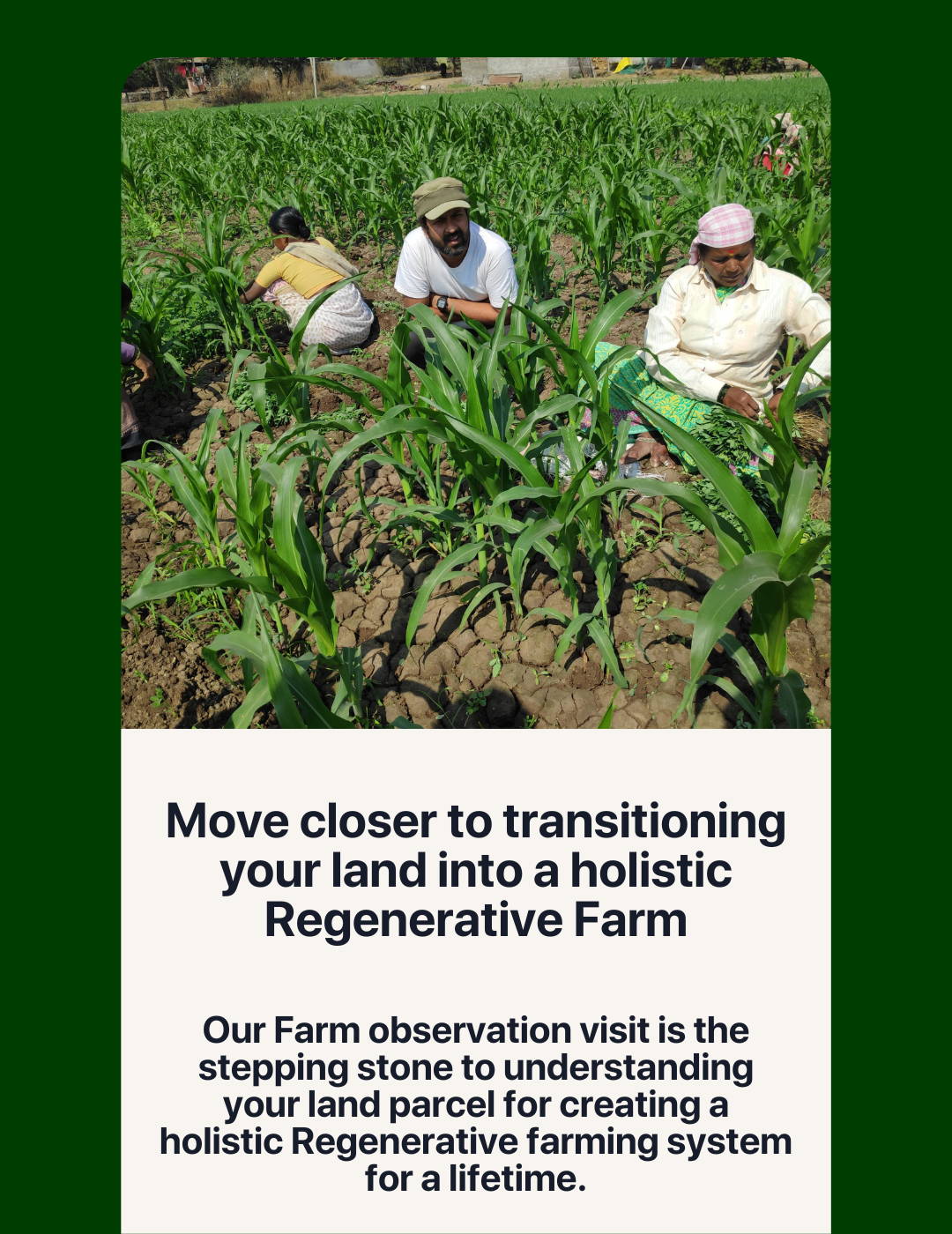 Note: Transport, meals & accommodation charges extra
Why is the farm observation visit essential?
When it comes to farming, while telephonic conversations are essential to understand the thought-process, being in the physical environment of the farm with the land custodian is an important way to understand the land parcel, the problems at the location while arriving at required solutions to create a regenerative farming ecosystem.
What happens on the Visit
Conversations with neighbouring farmers and understanding their methodologies.
The current status of the cropping system, other flora and fauna
The water systems and availability.
In-depth conversations with the land custodian and the person managing or care-taking at the land.
The placement of the land parcel and surrounding farms
Understanding various possible climatic conditions in brief through conversations while observing the wind and sun directions.
In the next 3-5 business days post the completion of the Farm Observation visit, we will be sharing a brief report with all the observations and the way forward to create a regenerative farming ecosystem on the land parcel.
Note: Transport, meals & accommodation charges extra