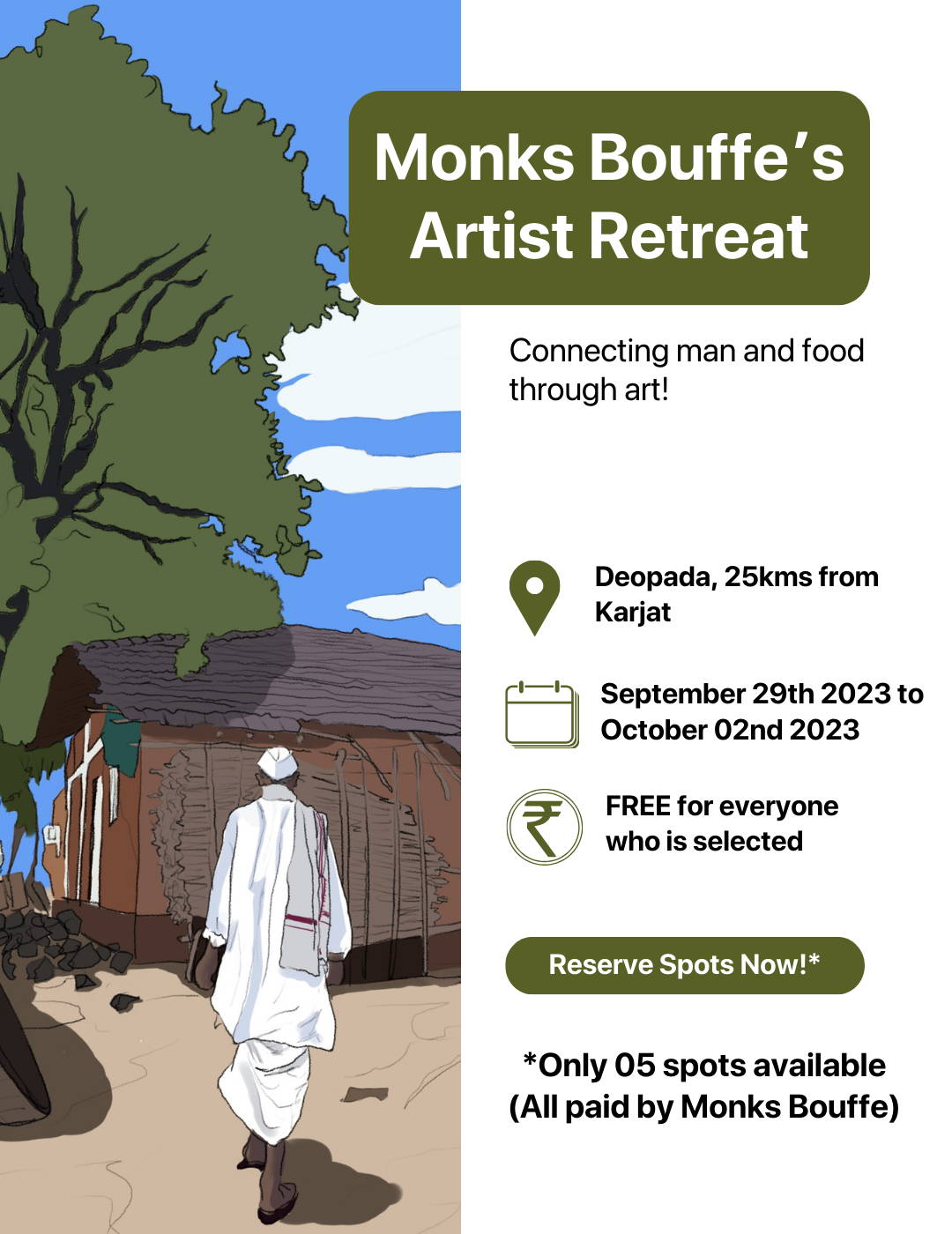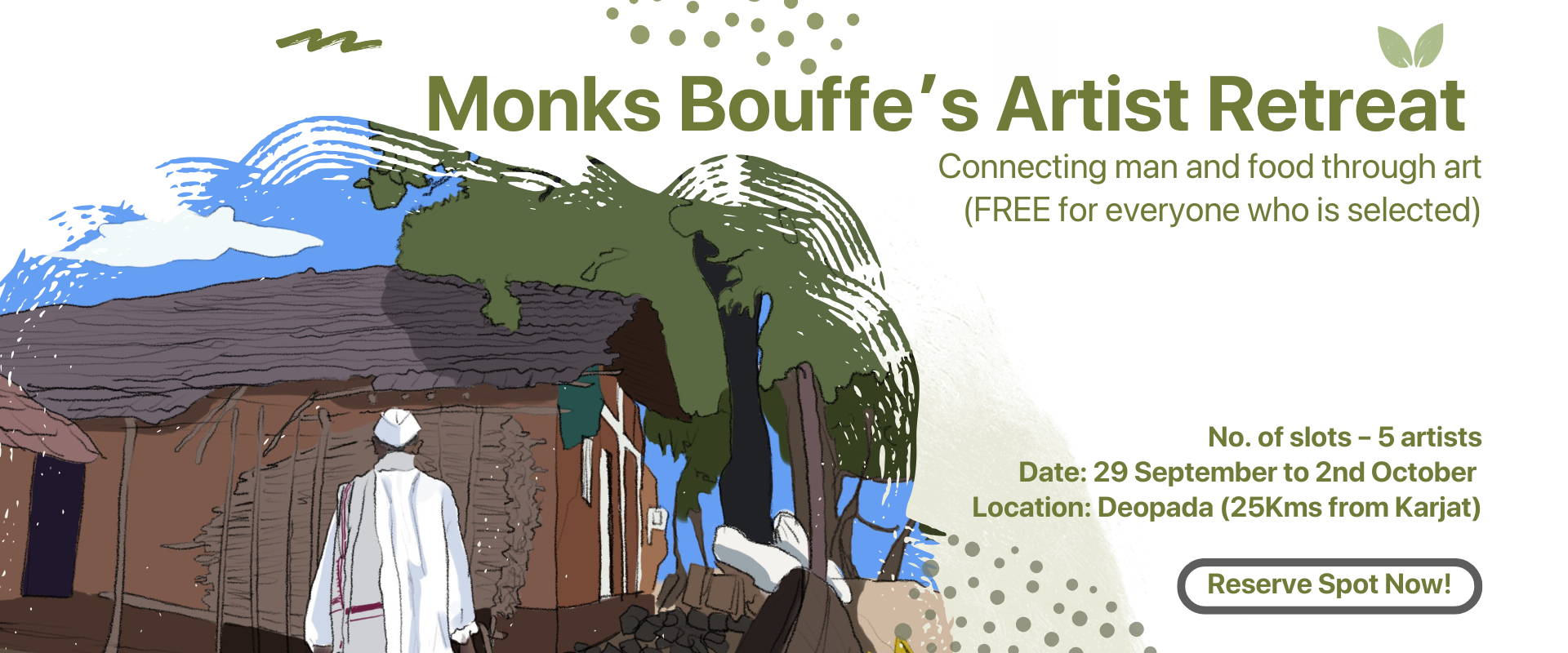 About the Monks Bouffe Artist Retreat
The Monks Bouffe Artist retreat is our effort to build a connect between humans and the food that we consume through art. The forest and it's forest dwellers (the tribal community) are primary inspirations for us to start understanding and believing that "We as humans are a part of nature and not separate". The focus being on "PART OF NATURE".
With the retreat (a raw and real experience in the midst of a rural forest environment) we wish to connect with illustrators, sketch artists, painters, comic artists who can spend these 3.5 days in the midst of the forest with the tribal community and us, have conversations and create a few pieces of art which can help all of us contribute to sharing these significant stories through creativity and art.
→ Dates – 29 September to 2nd October (Friday to Monday - 4 days)
→ Check-in Time – 12pm (on 29th September) Lunch Time
→ Check-out Time – 12pm (on 2nd October) Before Lunch Time
→ No. of slots – 5 artists
→ Location – Deopada, Maharashtra (about 27km from Karjat and a 25minute auto ride from Neral railway station).
→ Hosts – Bua, Ami bai, Daulat and Sunita (from the Thakkar tribal community) along with team Monks Bouffe.
Monks Bouffe - Regenerative | Traditional | Magical
At Monks Bouffe we wake up each day to inspire people to change their food habits – rooted in tradition and nutrition. We work with regenerative farmers and tribal communities across a few states in India with an intent to make safe and nutritious traditional food ingredients accessible to each and everyone of us. When we talk about accessibility, one of the most important aspects is sharing the significance, importance and versatility of our local ingredients from a health, nutrition, ecological and culinary perspectives.
Our focus has been to share the stories and facts of these ingredients and the communities using creative and accessible ways.
Creative Expectations – What we expect
During the course of this 3+ days we wish to collaborate with each one of you and create atleast 1 piece of artwork (each) as per your preferred style (we're looking for non-digital artforms only) which we can be shared through a T-shirt design (plus any other merchandise) or a product label design – defining and sharing the story behind that ingredient (or the aspect of the human connection with food).
We will be discussing the stories and significance at various times during the retreat.
We are also open to ideas from your end which you feel can help us on our endeavour to inspire people to understand their connect with food while inspiring a change in food habits – rooted in tradition and nutrition.
1. Accommodation – An open house in the middle of a farm with beds, mosquito nets and tents (Images in the section below attached)
Washrooms – One common neat washroom & a couple of bathing rooms at the tribal community's house (Safe and clean).
2. Food – Nutritious and organic traditional tribal food with some meals made using wild forest produce.
Breakfast
Lunch
Herbal tea (evening)
Early Dinner
3. Water – Hand filtered groundwater stored in cooling earthen pots
4. A forest walk into the Sahyadri forest, with a family from the Thakkar tribal community.
5. Conversations and sharing of tribal wisdom by Bua, Ami bai and Daulat
6. Conversations around the importance of traditional food, regenerative farming, tribal culture and the connect between the man and the forest with Daulat, Saurabh and Gaurang.
1. Travel to and from the event location (Just about 2.5 hours from Mumbai and easily accessible by road and train)
2. Any other meals apart from the one's mentioned above.
3. Any stationary or equipment required for your creatives.
4. Any other accommodation options other than the one shared above.
What you need to get along
1. We will be providing a few mattresses and a mosquito net. Also, an option for a tent is available. You can carry a natural mosquito repellent.
2. There is no electricity at the location (charging your equipment can be done at the tribal family's house – a 200metre walk). So carrying a power bank can be helpful.
3. No fans or lights as there is no electricity. Carrying a torch would be helpful.
4. Sleeping bags if readily available
5. Toiletries
6. A raincoat or umbrella
7. Casual and comfortable change of clothing.
8. Preferably a pair of slip ons/slippers and sports/trekking shoes while we go into the forest
9. Your creative equipment, colours, paper, pencils, pens, boards etc.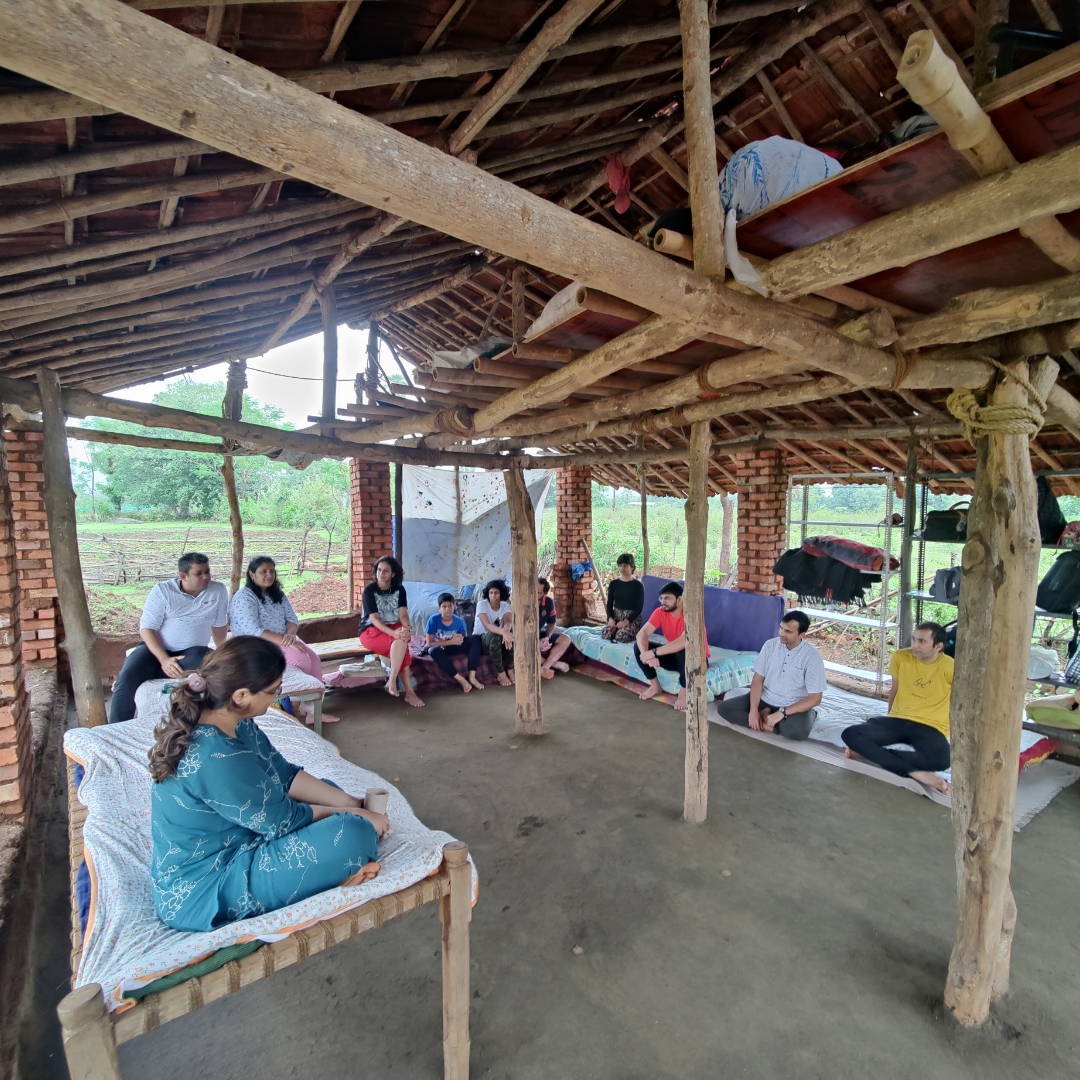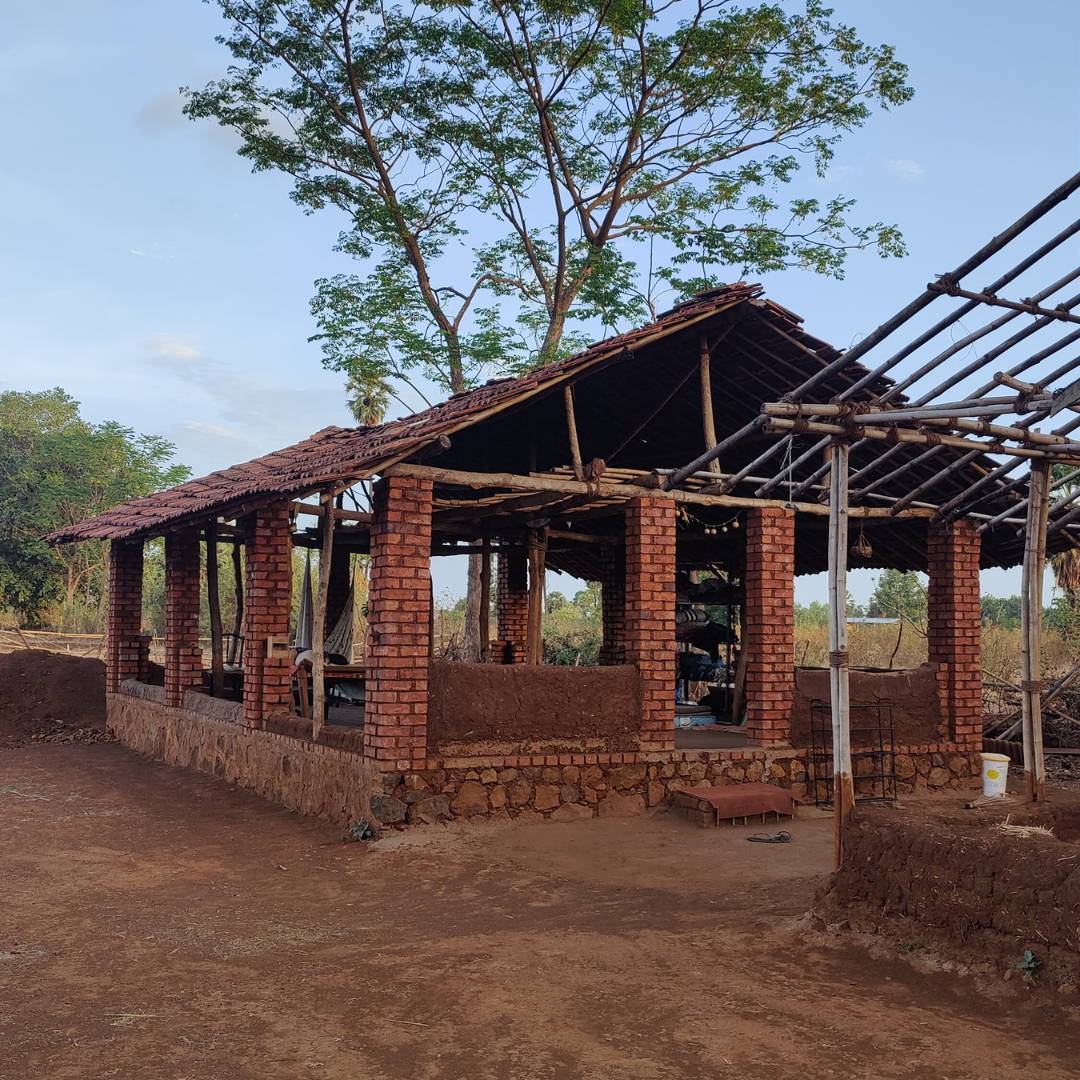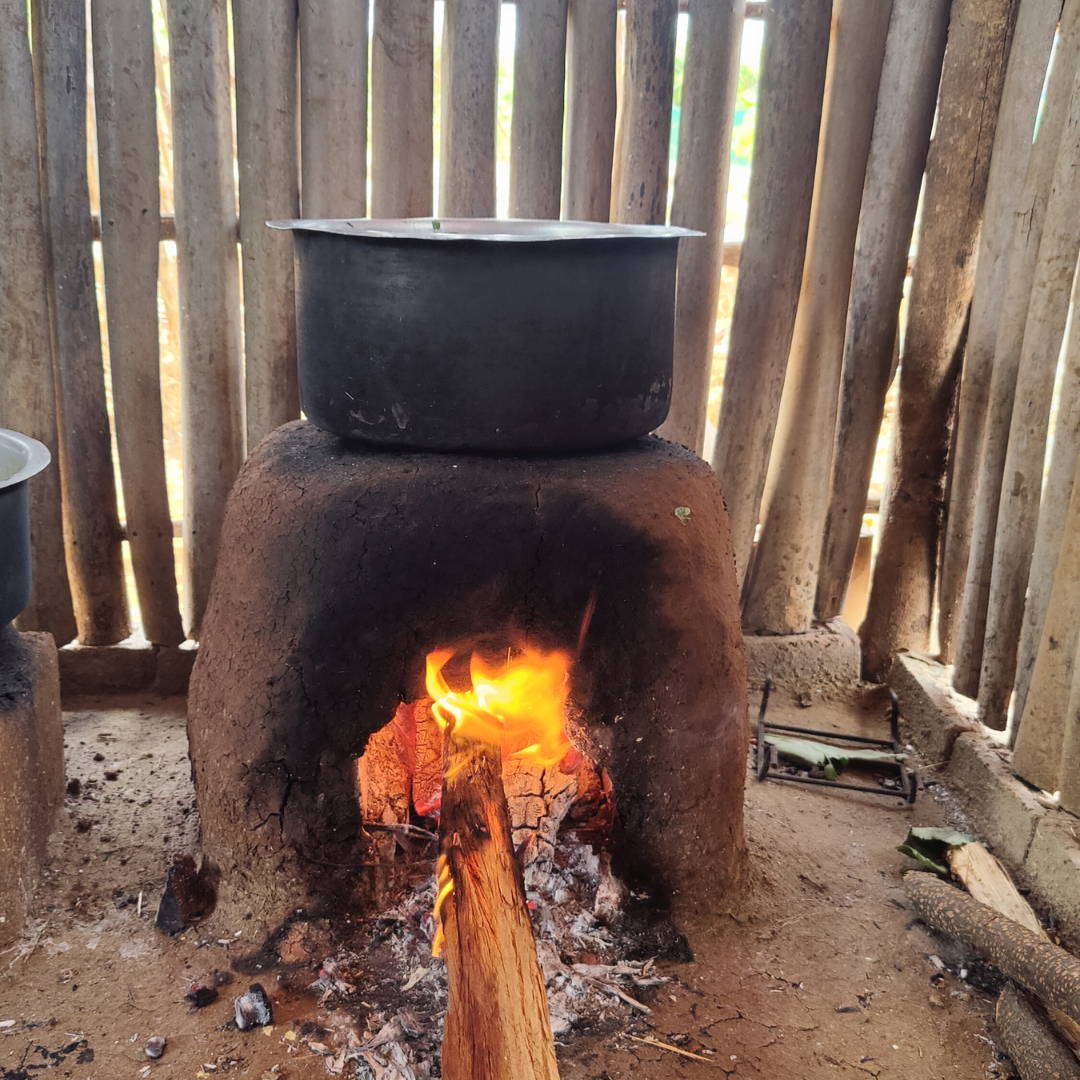 Traditional Tribal Cooking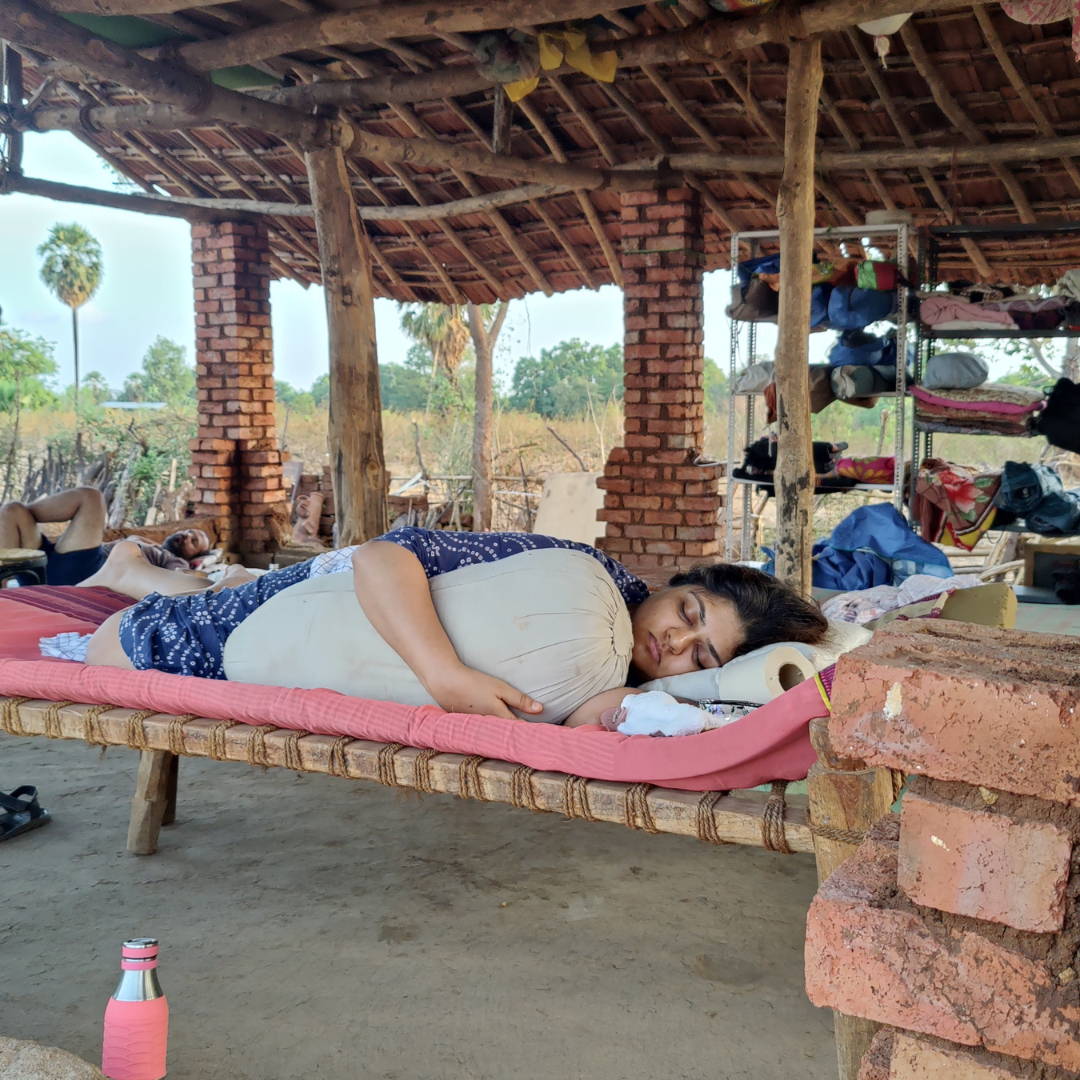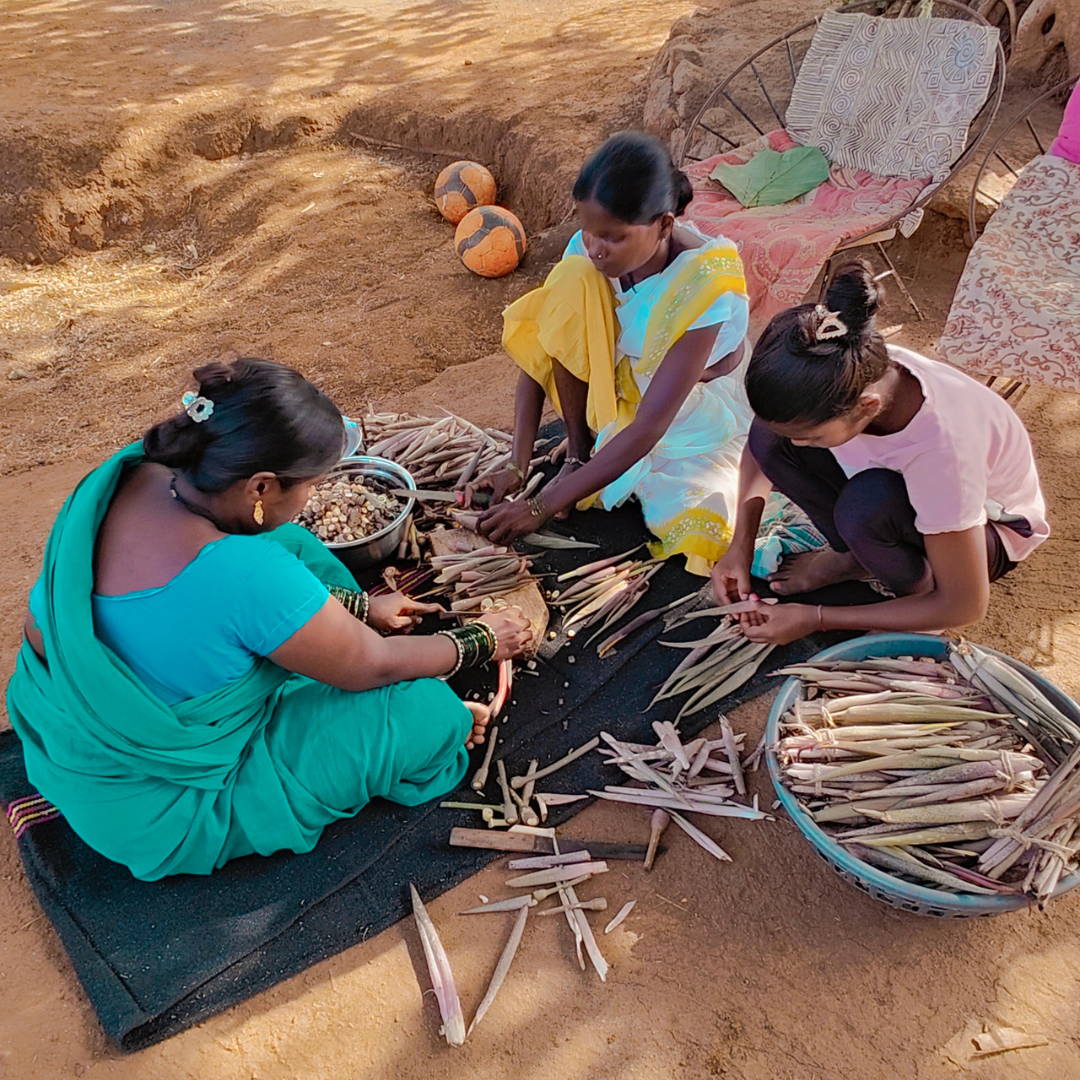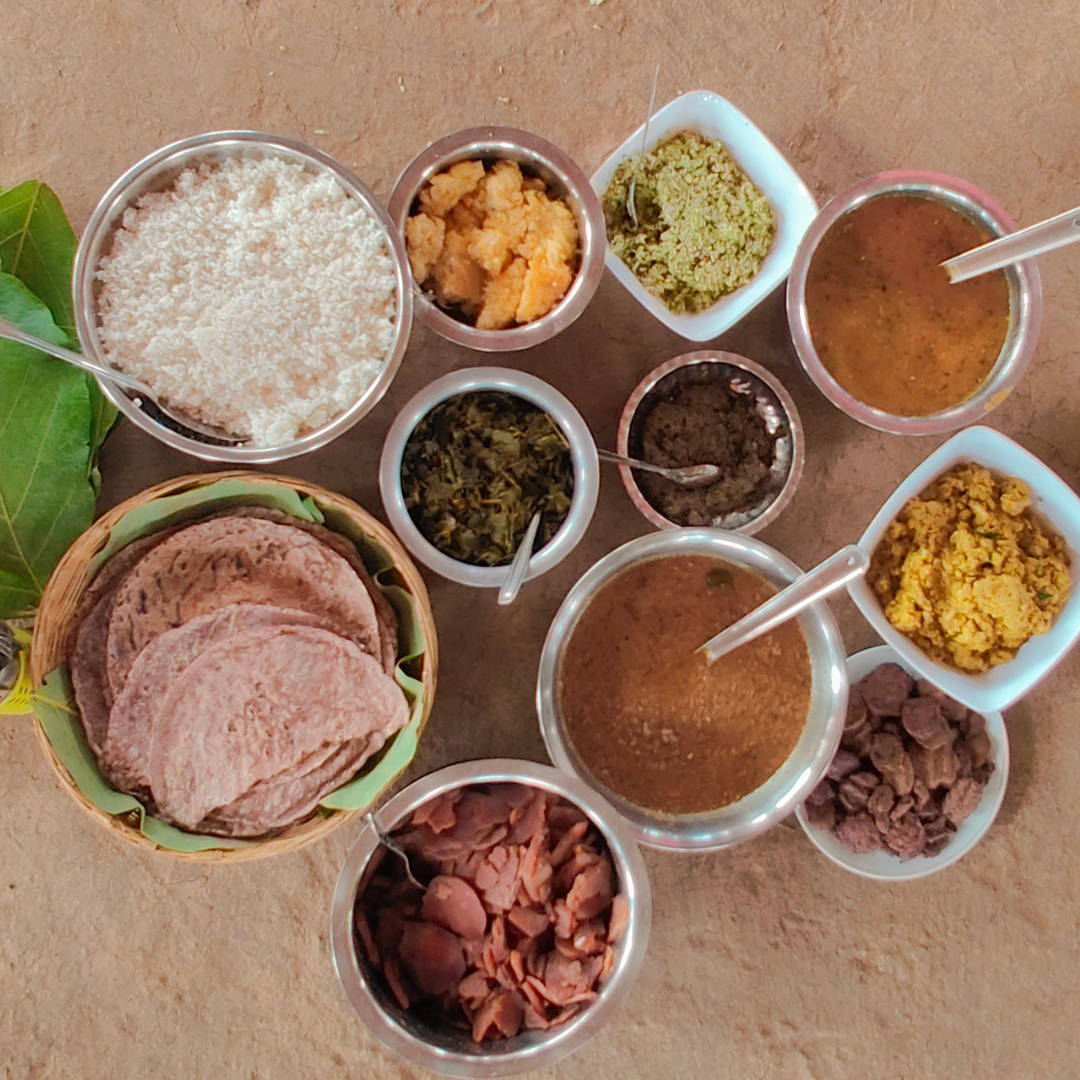 Food from the Sahyadri Forest
Bua foraging in the forest
Forage in the Forest Walk
We invite you to an immersive and intimate adventure with team Monks Bouffe and our cherished tribal friends!